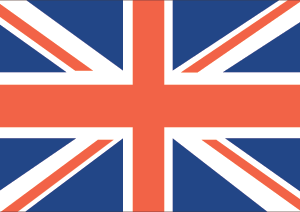 Sergey Prokofiev
«The Ugly Duckling, Peter and the Wolf»
Fairy tales
Running time:
1 hour
with no intermission
Premiered on 23 April 2011
For children of any ageThe Ugly Duckling is a fairy tale by Hans Christian Andersen.Peter and the Wolf is a symphonic fairy tale written by Sergey Prokofiev.
The symphonic fairy tale Peter and the Wolf is about the brave boy Peter who managed to catch a wolf, Peter's grandpa, a grumbling but kind old man, a boastful duck and a fearless little bird.
The Ugly Duckling is based on the famous fairy tale by Hans Christian Andersen. It is about an ugly nestling, unappreciated and hounded in the poultry yard, who eventually becomes a beautiful swan.
Peter saved the bird from
a clever cat and they became friends; later the grateful little bird helped Peter to trap the wolf. Each character has a music theme of their own played by
a specific musical instrument.
«"The performance starts in
the foyer. Two characters, Jolly Fellow and Mr. Know-All, enter-tain children before the performance, while Beauty welcomes them in the audito-rium. As Prokofiev's music
starts playing, she begins to recount Andersen's fairy tale about the Ugly Duckling who
after experiencing many hard-ships becomes a beautiful white swan. It is followed by a story
To make it more illustrative, some musicians play in the auditorium, so that kids can look and listen to certain instruments quite closely. Both fairy tales are accompanied by shadow theatre scenes. The narrators, Jolly Fellow and Mr. Know-All, are dressed in tails, and Beauty is wearing a ballet tutu. But it is made unofficial by a variety of
of colourful details like bright clownish shoes, wigs and unusual make-up. The show is quite spectacular».
(Alla Chepinoga).

abouta courageous boy who saves his animal friends from a wolf and later saves the wolf from hunters by putting him in a zoo.The aim of the play is to introduce musical instruments to children. Peter is represen-ted by strings, the Grandpa is a bassoon, the Little Bird is a flute, the Duck is an oboe, the Cat is a clarinet, the Wolf is played by horns, Hunters are played by percussion, etc.